Some Thoughts and Observations
The Cybertraps of Dobbs. At 10:10 a.m. on Friday, June 24, 2022, a 6-3 majority of the U.S. Supreme Court flatly and unequivocally overturned Roe v. Wade in the case of Dobbs v. Jackson Women's Health Organization. Regardless of your personal feelings regarding the Court's decision, one thing is clear: We are about to enter a period of dramatic and contentious legal battles over all aspects of maternal health, from menstruation to birth.
What few fully appreciate, however, is the extent to which digital communication technology will play a role in those battles. In the 49 years since Roe was decided, we have eagerly adopted and helped to feed a massive electronic surveillance infrastructure that relentlessly compiles staggering amounts of data about our activities and behaviors. That information can be used for benign, even helpful purposes, like suggesting which movie you should watch next; only the hopelessly naïve would trust that it won't be used for malign or coercive reasons.
Dobbs does not directly involve schools nor is it explicitly a case that deals with digital communication technology. But given the fact that almost 75% of teachers in the United States are women and given the pervasiveness of electronic communication technology, Dobbs and the world it ushers in will necessarily create the risk of significant cybertraps for educators and administrators. The Cybertraps Podcast will be doing an episode on this shortly but in the meantime, here are a few preliminary things to consider.
As with any contentious political issue, there is the risk that an intemperate or controversial social media post will damage or even end your career. It is critically important to think carefully before you post on social media; consider the tone of your draft post, your audience, and the community in which you work.
In my 2017 book, Cybertraps for Expecting Moms & Dads, I discussed the privacy implications of apps used to track fertility and periods. This information is extremely valuable, particularly to companies that cater to the multi-billion-dollar pregnancy and newborn markets. But now, with state legislators proposing (or passing) bills to pay bounties to snooping neighbors or to criminalize interstate travel for abortions (probably unconstitutional but let's not forget Dred Scott), the data collected by pregnancy apps could land you in jail in some states. The same is true for any app or device that collects and stores location data, or messages that you've exchanged with a spouse, your kids, a doctor, or even a sympathetic friend. It has never been more critical to think about what data you are putting out in the world and how officials in your state might use it.
Your Interactions with Students
In February, Texas passed a law authorizing individuals to sue anyone (for a penalty of at least $10,000) who assists a woman in obtaining an abortion. That creates a significant potential cybertrap for Texas educators (and anyone who lives in the many states considering similar legislation). Those educators will need to be particularly careful about their digital interactions with students; any text message, for instance, that appears to be aiding or abetting a pregnant student in ending her pregnancy could be used in a vigilante lawsuit.
There is much more to say about all of this and unfortunately, I'm sure specific examples will arise in the not-too-distant future. In the meantime, every educator should think long and hard about the apps and devices they use. Less suddenly became a lot more.
Recommended Reading. In 2008, Beacon Press published my book, The Court and the Cross: The Religious Right's Crusade to Reshape the Supreme Court. My concluding paragraph has aged well:
Although the Religious Right may still be short of its goal of radically reversing Roe and the other Warren Court decisions it despises, it is nonetheless absolutely clear that after thirty years of activism, the Right has succeeded in changing the conversation at the Court. Increasingly, the question is just how much of the right to abortion will survive the Roberts Court. If Christian Right advocates like Jay Seculow and Michael Farris continue to play a prominent role in the selection of Supreme Court nominees, other fundamental concepts such as the right to privacy and the separation of church and state itself could be among the movement's next victims.
Click on the link above or the cover below to order your copy. A central theme of this book and my subsequent work, American Privacy: The 400-Year History of Our Most Contest Right (2009), is that Roe v. Wade was first and foremost a privacy case, one of a line of cases reaching back to Griswold v. Connecticut, in which the Court held that a married woman had a right to discuss and obtain birth control from her physician. It is a clear that several current justices (possibly a majority) are willing to reconsider that decision. The potential ramifications are profound.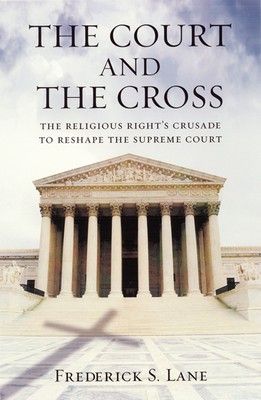 The Cybertraps Podcast: Week of June 20, 2022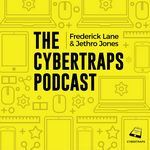 The Cybertraps Podcast is on hiatus until Monday, July 11, 2022, when we will resume our regular Monday broadcasting schedule. You can listen to any of the Podcast's 130 episodes by visiting Cybertraps.com, Apple Podcasts, or your podcast platform of choice.
We welcome show topic and guest suggestions. Please contact me at FSLane3@cybertraps.com to pass along any ideas.
💡
The Cybertraps Podcast is a production of
The Center for Cyberethics
, a 501(c)(3) independent, non-partisan educational institute dedicated to the study and promotion of cyberethics as a positive social force through research, curricula development, publishing and media, professional training, and public advocacy.
Click here to donate.
Noteworthy C4E Headlines for the Week of June 20, 2022
💡
Want to reduce the chances that you or your school will show up in a future edition of The Cybertraps Newsletter? Schedule some timely, informative professional development by contacting me at FSLane3@Cybertraps.com
26 June 2022
US / National
Keywords: #EdTech #psychology #EmotionalHealth #privacy
25 June 2022
India
Keywords: #EdTech #RemoteLearning #technology
---
US_North Carolina
Keywords: #scanners #privacy #SchoolSecurity
---
US_Pennsylvania
Keywords: #ElectronicSexualAssault #voyeurism #CSAM #production #possession #distribution #SocialMedia #Snapchat
24 June 2022
Canada
Keywords: #ElectronicNotes #privacy #laptop #FailureToLock #snooping #SearchAndSeizure
---
US / National
Keywords: #law #politics #SocialMedia #privacy #FirstAmendment
---
US / National
Keywords: #cybersecurity #hacking #ransomware #phishing #privacy #DataTheft
US / National
Keywords: #EdTech #TeacherPrep
---
US / National
Keywords: #EdTech #policies #RemoteLearning #ISTE #conference
---
US_Missouri
Keywords: #policies #cyberbullying #videos #smartphones #smartwatches #cheating
---
US_North Carolina
Keywords: #SexualAssault #solicitation #SocialMedia #Snapchat #photos #videos
23 June 2022
India / Global
Keywords: #pandemic #RemoteLearning #behavior #smartphones #DigitalAddiction #distraction
---
US / National
Keywords: #grooming #solicitation #SexualAssault #videos #photos
---
US_Florida
Keywords: #SocialMedia #TikTok #video #indecency
---
US_Pennsylvania
22 June 2022
England
Keywords: #SocialMedia #Facebook #bullying
---
England / National
Keywords: #cybersecurity #policies
US_Georgia
Keywords: #solicitation #sexting
---
US_Hawaii
Keywords: #SexualAssault #CSAM #videos #production #distribution #possession
---
US_Illinois
Keywords: #website #SocialMedia #transparency #communication
---
US_North Carolina
Keywords: #SocialMedia #solicitation #obscene #photos #Facebook #FacebookMessenger #Snapchat #messaging #sexting
---
US_Oregon
Keywords: #sexting #Snapchat #IdentityTheft #FalseAllegations
---
US_Pennsylvania
Keywords: #SocialMedia #Facebook #harassment
---
US_Rhode Island
Keywords: #legislation #SexualAssault
21 June 2022
US / National
Keywords: #EdTech #design #testing #certification
---
US / National
Keywords: #smartphones #policies #parenting #distraction #engagement
---
US_California
---
US_Minnesota
Keywords: #SexualAssault #sexting #DigitalInvestigation #threats
---
US_Pennsylvania
Keywords: #SexualAssault #solicitation #texting #Facetime
---
US_Washington
---
US_Wisconsin
20 June 2022
US / National
Keywords: #SchoolBoards #CultureWars #censorship #politics
---
US_New York
Keywords: #cyberbullying #SocialMedia #photos #smartphones #litigation