by Frederick Lane ~ 3 January 2023
🥂 Happy New Year and Welcome to 2023!
This C4E Digest is 738 words, or approximately a 3-minute read.
⚖️ The Big One: Punishing Students for Racist Instas Upheld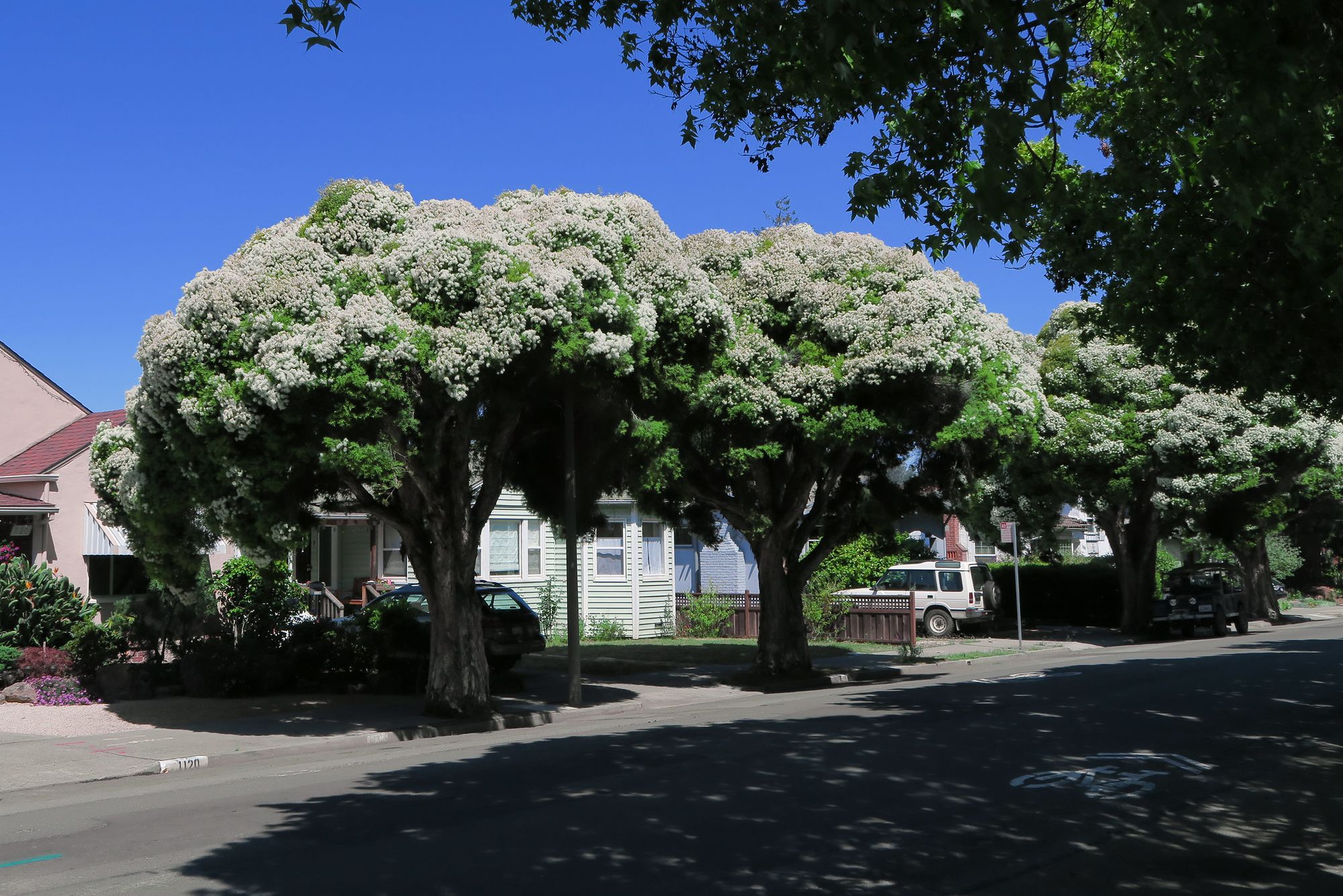 Albany Unified School District (AUSD) in Albany, CA disciplined several students who participated in a private Instagram account that featured "insulting posts, including pictures of Black [students] accompanied by slavery images and nooses."
Several of the 13 account followers, including the founder, sued the school district, arguing that their activity was protected by the U.S. Supreme Court's decision in Mahoney Area School District v. B.L. (2021).
In Mahoney, SCOTUS held that the punishment of a cheerleader for vulgar off-campus rants on Snapchat was a violation of her First Amendment rights.
The 9th Circuit Court of Appeals ruled unanimously in Chen v. AUSD, however, that AUSD did not violate the free speech rights of the disciplined students.
"[C]ombining photographs of specific students with images drawing upon the horrific legacy of terroristic violence executed by the Klan against Black people would understandably be deeply upsetting and intimidating to the targeted students" and justified school action, Judge Daniel P. Collins wrote.
The 9th Circuit concluded that schools have more leeway to regulate off-campus speech "when there was substantial disruption on campus or when there was a threatened harm to the rights of others."
📱 Cybertraps Issues:

Online Privacy Is a Myth: It was incredibly naïve for the students to think that their posts would not spread throughout the school. Reminder: anything that has been digitized can be copied, one way or another.

A Teachable Moment: Even hateful online activity can accomplish some good, if administrators and educators seize the opportunity to have frank conversations about the harm that was caused.

More Cases to Come: Litigants will continue to argue over what constitutes "substantial disruption" or "threatened harm." Administrators should feel more confidence, however, in taking steps to address particularly flagrant abuses of social media by students.
💡
Cybertraps #147 — Stop Educator Sexual Abuse, Misconduct & Exploitation (
S.E.S.A.M.E.
)
---
🚗 2. Teaching Biology The Wrong Way
Minnesota Biology Teacher Pablo Alejandro Cortes has been charged with one count of "fourth-degree criminal sexual conduct while in a prohibited occupational relationship."
Cortes was a teacher at Adolescent Girls and Parenting Education (AGAPE) High School in St. Paul, MN.
He and a female student (18) in his class drove separately to a parking structure at Como Regional Park in St. Paul, MN, where he exposed himself to her and where, despite her misgivings, she performed oral sex on him.
Cortes is on administrative leave. No date has been set yet for his first court appearance.
📱 Cybertraps Issues:

The Slippery Slope of Digital Communications: Cortes and the student began flirting with each other using Snapchat and text messaging.

Cameras Are Everywhere: Police obtained surveillance camera footage showing the two vehicles entering and leaving the parking structure at the same time, helping to corroborate the student's story.
---
🤺 3. Teachers Push Back Against Culture War Censorship
Last week, Education Week profiled two teachers, Matthew Hawn (TN) and Amanda Jones (LA), on the bleeding edge of the culture wars. They are part of a growing number of educators pushing back against the rising tide of censorship.
Hawn, a social studies teacher, was fired after assigning students an essay by Ta-Nehisi Coates called "The First White President" and a spoken word poem by Kyla Jenée Lacey called "White Privilege." Parents complained that he had violated a newly-adopted Tennessee law that prohibited teaching "divisive concepts."
Louisiana public school librarian Jones spoke out against book banning at her local library and became the target of aggressive online attacks, including a death threat from Texas. She is currently on medical leave.
A well-funded privatization movement is driving many of the attacks against public education and public libraries. In Huntsville, TX, for instance, city officials hired Library Services & Systems to run the public library following two book displays that celebrated Gay Pride and Banned Book Week.
📱 Cybertraps Issues:

Astro-Turfing Threatens Educators: Social media campaigns can be used to create the appearance of grass-roots efforts to ban books or "divisive concepts." Hostile activists use a range of online tools to coordinate attacks on specific districts or educators. School boards and administrators should be prepared to defend their institutions and their employees.

The Rise of the Digital Mob: Innate characteristics of social media--distance between users, lack of face-to-face contact, anonymity, crowd-think--can encourage deeply anti-social behavior. Professional development should be provided to educators about the risk of online threats and what should be done about them.
💡
Want to reduce the chances that you or your school will show up in a future edition of Cybertraps for Educators Digest? Schedule some timely, informative professional development for your district and staff by contacting me at FSLane3@Cybertraps.com
---
📷 4. Warning for Schools: Deploy IP Cameras Carefully
According to EdTech, K-12 school systems accounted for 56 percent of the $716 million spent on physical security equipment in 2020.
A growing portion of that spending is on IP-equipped surveillance equipment, including cameras.
These network cameras have far more capabilities than traditional CCTV cameras, using network devices to integrate access control, communications, mass notifications, door locks and security cameras.
However, IP cameras come with a number of risks that school districts should consider carefully.
📱 Cybertraps Issues:

The Risks of Unauthorized Access: District IT departments need to make sure that they implement effective security measures and deploy all updates and security patches.

Data Breaches: If camera footage is stored either locally or remotely, the same care must be taken to make sure that no unauthorized person gets access to the data.

Malware: If IP-enabled devices are not properly secured, there is a risk that dangerous or destructive software will be installed. A hostile operator of such software could improperly collect confidential data or harm the devices themselves.

Privacy Breaches: Even if IP-enabled devices and their data are properly secured, there is still the potential for misuse by school employees. Administrators should provide ongoing professional development to IT staff and periodically audit the use of IP-enabled devices and any stored data.
---
🪩 5. FL Teacher's Dance Moves Go Viral
Between exams, middle school students at Sumner High School in Hillsborough, FL, blew off steam with a dance contest in the cafeteria.
Middle School Teacher Yolanda Turner was challenged to join in by an eighth grader. As the long-time dancer showed off her moves to Missy Elliott's "Lose Control," the kids went wild.
The scene was recorded by assistant principal Natalie McClain, who posted the video to Twitter. In a little more than a week, it has been viewed more than 5 million times.
One enthusiastic watcher was none other than Missy Elliott herself, who gave Turner's performance a "🔥🔥🔥🔥" rating on Twitter.
📱 Cybertraps Issues:

Cameras Are Everywhere: Turner's dance moves were recorded by at least a half-dozen people, including McCain. Educators should remember that it is generally impossible to know who might be recording you at any given moment or how the videos will be used.

Social Media Is Unpredictable: When McCain posted the video, I doubt she expected it would be viewed by millions of people. While most comments were kind, some predictably were not. I assume Turner gave consent to the posting of the video but nobody could have predicted what would happen next. This is a positive story, but be prepared for anything.
---
🌇 That wraps it up for today. See you later this week!