Some Thoughts and Observations
School Litigation. With classrooms closing for the summer around the country, the likelihood of traumatic events thankfully recedes for a few months (in schools, that is, but not necessarily in churches, malls, manufacturers, etc.). But other American institutions grind on.
In the headlines below, for instance, are several links to articles about ongoing school-related litigation. Increasingly, students and parents are suing school districts, administrators, and individual educators for failing to intervene when students were threatened with harm, including cases involving school shootings, sexual assault by educators, cyberbullying by classmates, and so on.
It will be interesting to see how such litigation affects the use of social media monitoring and other types of on-campus surveillance. Such systems can be very useful for alerting school officials to potential problems; at the same time, they can just as easily produce a trove of information for plaintiffs that school officials knew what was happening and failed to take action. These competing concerns are definitely worth discussing before deciding to roll out the latest hot item in monitoring technology.
Questions Worthy of Further Discussion. Also worthy of discussion are the following questions raised by this week's headlines:
Can an offer of free ice cream help demonstrate how misinformation spreads?
What are the acceptable boundaries, if any, in allowing students to incorporate nudity in their art photography projects?
Should states consider adopting educator social media guidelines similar to those recently adopted by Arizona?
What can or should districts do to protect educators and administrators from digital mobs?
Should a teacher be fired for sharing a photo of a bathroom wall threat with parents and the media?
Why are teachers on the frontlines of the culture wars and what should be done about it?
The Cybertraps Podcast: Week of June 13, 2022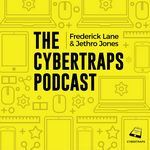 "The Cybertraps Podcast" is recorded live most Mondays at noon Eastern. You can watch the broadcast of the show on the Cybertraps Facebook page.
To get notifications of newly-released episodes, subscribe to "The Cybertraps Podcast" on Apple Podcast or on your podcast player of preference.
We welcome show topic and guest suggestions. Please contact me at FSLane3@cybertraps.com to pass along any ideas.
Noteworthy C4E Headlines for the Week of June 13, 2022
19 June 2022
US_Washington
Keywords: #Litigation #FailureToIntervene #bullying #harassment #SocialMedia
18 June 2022
US_Michigan
17 June 2022
US_Louisiana
Keywords: #policies #smartphones #distraction #bullying
---
US_Oklahoma (see related story on 15 June)
Keywords: #photos #graffiti #SocialMedia #messaging #honesty #coverup
---
US_Wisconsin
Keywords: #ElectronicSexualAssault #voyeurism #photos
16 June 2022
Canada
Keywords: #cybersecurity #hacking #ransomware #DataLoss
---
US / National
Keywords: #SocialMedia #CultureWars #politics #Facebook #Twitter #YouTube
---
US / National
Keywords: #cybersecurity #policies #CISA
---
US_Georgia
---
US_Hawaii
Keywords: #SexualAssault #CSAM #production #photos #videos #distribution #possession
---
US_Mississippi
Keywords: #cybersecurity #audit #obscenity #pornography #policies #CIPA
---
US_New Jersey
Keywords: #relationship #texting #boundaries #ethics #policies #discipline
---
US_New Jersey
---
US_New Mexico
Keywords: #SexualAssault #messaging #Instagram #texting #videos
---
US_Texas
Keywords: #solicitation #SocialMedia #Snapchat #photos #messaging #drugs #DigitalInvestigation
15 June 2022
US / National
Keywords: #SocialMedia #termination #policies #racism #misogyny #decency
---
US / National
Keywords: #DigitalDivide #surveillance #EdTech #privacy #DataMining
---
US_Alabama
Keywords: #solicitation #sexting
---
US_Delaware
Keywords: #ElectronicSexualAssault #photos #videos #upskirt #voyeurism
---
US_Illinois
---
US_Oklahoma
Keywords: #photos #graffiti #SocialMedia #messaging #honesty #coverup
14 June 2022
US_Arizona
---
US_Michigan
Keywords: #SocialMedia #influencers #ProjectMotivationGraduation #Twitter #Instagram #TikTok
---
US_New York
Keywords: #CSAM #solicitation #Facebook #sextortion #sexploitation #photos
---
US_Texas
---
US_Washington
Keywords: #SexualAssault #texting #ObstructionOfJustice
13 June 2022
England
Keywords: #art #photography #nudity #decency
---
US_Kentucky
Keywords: #CSAM #possession #videos
---
US_New York
Keywords: #SocialMedia #Facebook #racism
---
US_Oregon
Keywords: #SchoolBoard #SocialMedia #harassment #intimidation #racism #HostileWorkEnvironment #litigation
US_South Carolina
---
US_South Carolina
Keywords: #SexualAssault #solicitation #SocialMedia #Snapchat #photos