By Frederick Lane ~ 6 March 2023
This C4E Digest is 2,016 words, or approximately a 8.5-minute read.
Greetings from Accra! After a 10-hour flight across the Atlantic from JFK airport to Kotoka International Airport in Accra, I was greeted lasted Thursday by my host, Awo Aidam Amenyah, head of Child Online Africa.
After a security briefing with the excellent staff at the U.S. Embassy on Friday, Awo and I headed to the studios of Joy News for an interview with Blessed Sogah, host of "The Pulse," an afternoon news program. You can watch the interview on YouTube:
---
---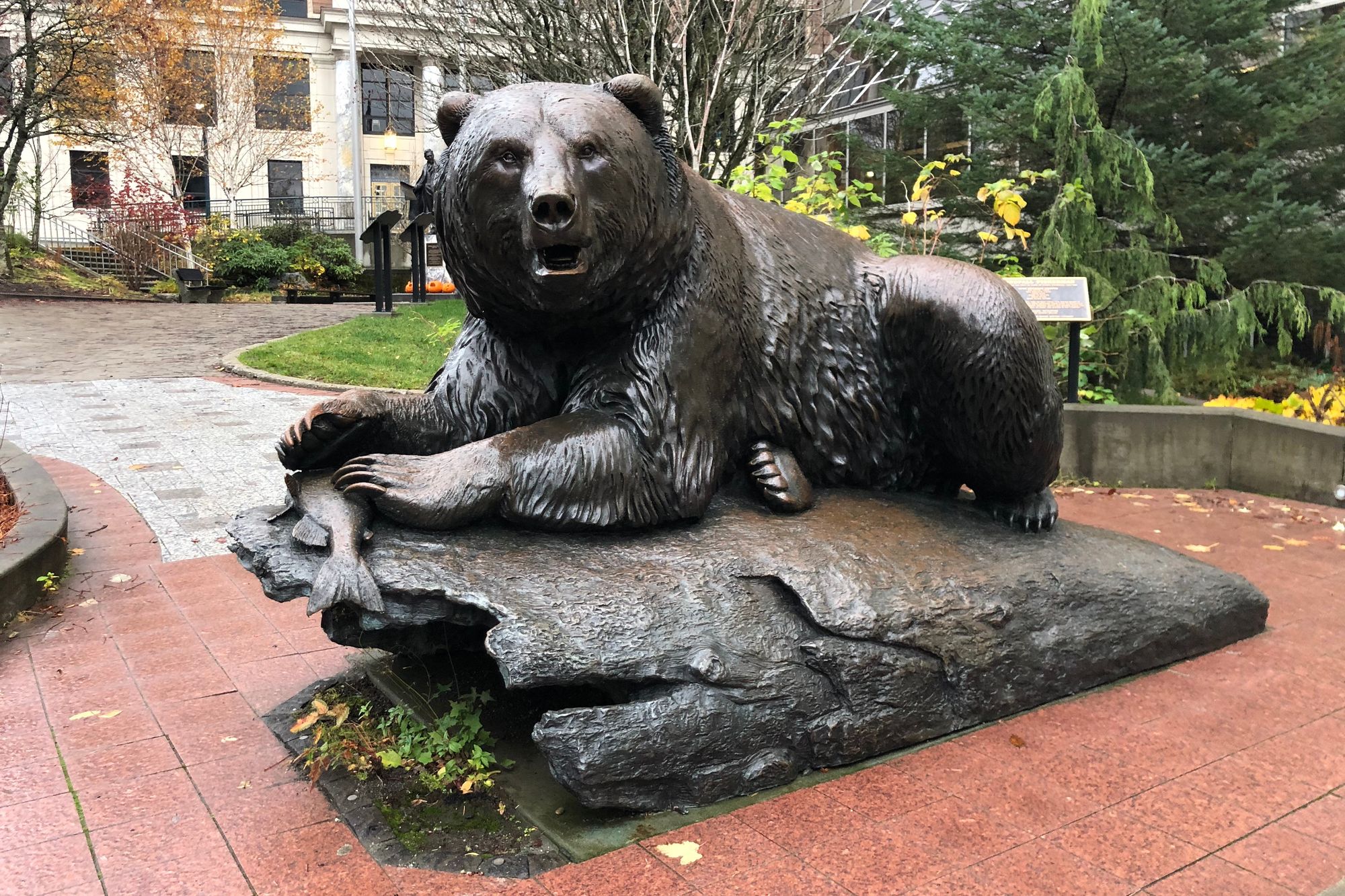 ☃️ Above the Fold: Email Spoofer Robs Juneau School District of More than $269,000
There are some memos that no city finance director wants to write. That's the position that Jeff Rogers, Finance Director for the City and Borough of Juneau (CBJ), found himself in recently. The opening paragraph of his memo (see below) explains why:
On December 7, 2022, I was alerted by the Juneau School District that they were the victim of a fraudulent financial scheme. They reported that an individual claiming to be one of JSD's vendors requested banking information for ACH payments to be changed. JSD did not detect the fraud at this time. Resulting from the change in banking information, two payments were made to the fraudulent actor via ACH:
 • $93,477.17 on October 7, 2022
 • $175,600.23 on November 4, 2022
That same day, the CJB staff "immediately contacted the FBI, JPD, CBJ Law, and First National Bank of Alaska (FNBA)." However, because of the passage of time, "recovery of funds was not possible."
Rogers noted that four years ago, CBJ had been defrauded in a virtually identical fashion. Following that theft, "CBJ now follows the new industry best practice, which is to separately contact the vendor in question at known contact information before changing any payment instructions."
In this case, however, a school district employee did not verify the request to change banking information and did not notice that the return email address varied slightly from the vendor's previous email address.
Hindsight is 20/20, [Rogers wrote,] but these kinds of frauds are preventable. All financial entities should now be on high alert for the tell-tales signs of this particular scheme, and control procedures should be in place to prevent it.
Additional Coverage:
Katie Anastas, "Juneau School District loses $269K to scammer," KTOO, 2 March 2023.
---
💡
Episode 151
– Corporate Media vs. Independent Media with Tony Brasunas
---
✊ 2. TikTok Fuels Student Protests in England
TikTok does not want to be banned in countries around the world but its younger users are not making life easy for the social media app (or Snapchat or Facebook, for that matter)
Over the past several weeks, students across England have been using social media apps to organize rallies and walkouts to protest a range of school policies. Video clips of the protests have garnered hundreds of thousands and even millions of view worldwide.
It can be difficult to pinpoint the spark for a particular social media trend, but this particular outbreak of teen rebellion seems to have originated at Rainford High School in St. Helens, Merseyside (roughly halfway between Liverpool and Manchester).
Rainford administrators adopted a policy saying that skirts worn by female students were required to reach the knee and instituted a system of public inspection by both female and male teachers. Upset students, including some males wearing skirts, left class to march around the grounds in protest.
Thanks to the speed of social media, students began protesting a variety of policies around the country, including restrictions on toilet usage, imposition of gender neutral uniforms, a requirement that female students get a red hall pass when on their periods, and so on.
Unfortunately, some of the student protests have turned violent, requiring intervention of police and school closures. School leaders are asking that parents not condone the protests and Gavin Williamson, a former education secretary, said that the widespread misconduct supported his earlier plans to ban mobile devices in schools nationwide. (His proposal was shelved after he resigned from the Cabinet following allegations of staff bullying.)
---
💡
Want to reduce the chances that your district or a member of the school community will show up in a future edition of The Cybertraps Newsletter? Schedule some timely, informative professional development by contacting me at FSLane3@Cybertraps.com
---
⚖️ 3. NCMEC Rolls Out New Tool to Combat Electronic Sexual Assault
The National Center for Missing & Exploited Children announced last week that it has developed a new tool to assist under-18 victims of electronic sexual assault in preventing the uploading and spread of intimate images online.
The free service is called Take It Down; here's how it works.
A user selects an intimate image or video on his or her device and clicks "Get Started" on the Take It Down web site.
The Take It Down web site uses a complicated algorithm to generate a unique hash (or digital fingerprint) for that image or video.
The digital fingerprint is stored by NCMEC and shared with social media companies and web sites. If someone tries to upload the image and a hash value match occurs, the site operator can block the spread of the image and will report it to NCMEC.
The image or video does not leave the original device.
The name Take It Down, unfortunately, is a bit of a misnomer. As NCMEC itself concedes, "Online platforms may have limited capabilities to remove content that has already been posted in the past." If someone wants an already-shared image actually taken down, they need to contact the online platform in question and ask them to take it down. They can also report the content to the NCMEC Cybertip line, which will report it to the appropriate law enforcement agency.
A better name for this admittedly useful service would be "Block It from Going Up," but that doesn't have quite the same punchiness to it.
In related news, Sens. John Ossoff (D.-Ga.) and Marcia Blackburn (R-Tenn.). introduced bipartisan legislation (yes, you read that correctly) to enhance NCMEC.
Know as The REPORT Act (see below), the bill would require online platforms to "report imminent or suspected child exploitation and sexual abuse material" (right now, platforms are only required to report known sexual abuse material). Companies that fail to do so could face fines of up to $1 million per incident, depending on the size of the company.
A particularly important change would be to require companies that identify suspected child exploitation and sexual abuse material to store potential evidence for at least a year. Currently, companies are only required to hold such material for 90 days.
---
📢 4. School Criticizes Parents for Critical Social Media Posts
The town of Stoke-on-Trent is best know for its centuries of pottery production but more recently, it's attracted attention for a classic tempest in a teapot. The incident raises some interesting questions about the relationship between parents and Haywood Academy, a local high school.
Regrettably, there are some missing details, but it appears that several parents used social media to insult the school and its handling of various conflicts, including "alleged bullying, poor communication, 'pre-arranged fights', and issues with the toilets[.]"
The response issued by the school is thought-provoking and worth sharing with school communities (including parents!) across the U.S.
"What we have noticed over the last few years, is that kindness is harder to come by than it used to be. It feels as though society is harder, meaner, tougher these days than it was before the pandemic took hold.
"At times, it feels that everyone is out to get everyone else and to bring one another down - that is a toxic trait and something that we are keen to cut out of our children's lives and lived experiences. More recently, this has been compounded further when coupled with the biting effects of the cost of living crisis and the stress that this is causing for many of us. This is manifesting itself in much more animosity and antagonism towards the choices that we make for the good of our whole community.
"Many of us are finding life particularly difficult at the moment and when we find things tough, it's easy to lash out and to be unkind. As an academy, we are here to support you and we've always operated under the assumption that this feeling was reciprocal. Our priority is always to the children we serve.
"I am aware that there are a number of negative social media posts being circulated about Haywood Academy. Posts are being shared and commented upon and the academy's reputation is being sullied and tarnished. I don't believe this is fair, right or justified - especially when this information is not accurate.
To paraphrase "Hill Street Blues," hey, let's be kind out there.
---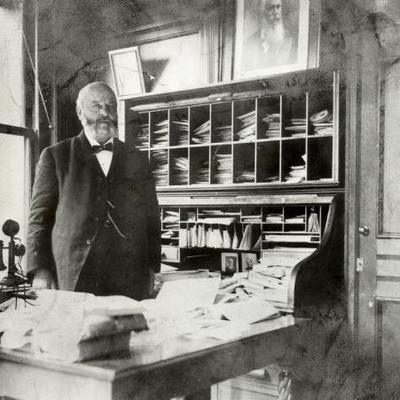 🗽5. The Return of Comstock?
Two years after the end of the Civil War, a young Christian nationalist named Anthony Comstock moved to New York City. Like so many before and since, he found himself horrified by what he considered to be the moral depravity of the growing city.
With religious fervor, Comstock launched a freelance campaign to stomp out pornography but was stymied by the scope of the illicit book trade and the indifference of the police. His big break came when his efforts came to the attention of the leaders of the Young Men's Christian Association, wealthy New Yorkers who were concerned about maintaining a morally uncorrupted and physically undissipated workforce.
In the fall of 1872, the YMCA hired Comstock to lobby for federal legislation to prohibit the mailing of obscene material (including information about abortion and abortifacients). With the extensive help of Associate Justice William Strong (a fervent Christian nationalist), Comstock drafted legislation that passed Congress and was signed into law by President Ulysses S. Grant in the wee hours of March 3, 1883. Before he left Washington, Comstock was appointed a special agent of the U.S. Postal Service and later, Secretary of the New York Society for the Suppression of Vice.
Over the course of forty years, Comstock harried and harassed thousands of alleged and actual offenders, burned tons of evidence, and helped spur the development of a defense bar eager to defend the First and Fourth Amendments. By his death in 1915, he was a widely-mocked target of caricaturists, dismissive op-eds, and surly assessments by English playwrights.
For the definitive overview of Comstock's campaign and its ignominious decline, I highly recommend Lust on Trial: Censorship and the Rise of American Obscenity in the Age of Anthony Comstock. (In the interests of full disclosure, Lust on Trial was written by someone quite close to me: my wife Dr. Amy Werbel.)
Fans of zombie movies are in luck. In the wake of the Supreme Court's reversal of Roe v. Wade, anti-abortion activists are arguing that the long-dormant and unenforced Comstock Act is once again good law. A religious liberty law firm called Alliance Defending Freedom has filed suit alleging that the Federal Drug Administration did not follow its own procedures in approving abortion drugs. More significantly, the Alliance is asking a Christian nationalist judge in Texas, Matthew J. Kacsmaryk, to revive the Comstock Act and use it to ban the mailing of abortifacients in the United States.
Comstock's work obviously occurred long before the rise of digital communications and social media, but as someone who has written about Comstock myself (see, e.g., Obscene Profits and The Decency Wars), he inspired the title of my recent work. One hundred and forty years ago, Comstock published a long, turgid tome on all of threats facing children, which he called Traps for the Young. When I was looking for a title for my first online safety book, it seem amusing to call it Cybertraps for the Young. And so it began.
---
📧 Have a great weekend, everyone. If you have questions, story ideas, or other suggestions, please email me: FSLane3@Cybertraps.com.