Some Thoughts and Observations
As the immediate horror of the Uvalde shooting slowly begins to fade, an intense conversation is underway about what can be done to prevent such needless tragedies in the future. It is a vitally important conversation, given the fact that at least 33 other mass shootings have occurred in the United States since May 24. (The non-profit organization Gun Violence Archive keeps an ongoing tally. Read it and weep.)
One of the questions that most often arises, particularly after gun violence in schools, is whether there were warnings on social media that were ignored. In most cases, particularly if the shooter is a student, investigators do find disturbing images and posts. Many are explicit threats of violence and even more raise the kind of red flags which would merit further investigation.
In today's episode of The Cybertraps Podcast (TCP Episode 129), Jethro Jones and I will begin looking at a number of issues related to the monitoring of social media accounts, including:
Does it even work?
What are the impediments to effective monitoring of social media?
Should schools outsource this work or do it in-house?
What are the legal considerations, particularly with respect to free speech and student privacy?
In the headlines below, there are a few items of particular interest:
The State of New York has severed its ties with Illuminate Education following the company's massive data breach.
A first-grade teacher has become TikTok-famous for videos showing her preparations to keep her students safe.
The Metaverse continues to attract attention from K-12 educators, despite some potentially serious drawbacks.
A Minnesota educator was charged in a particularly complicated sextortion case involving video games, online chat, Snapchat, Grindr, and more.
The Cybertraps Podcast: Week of May 30, 2022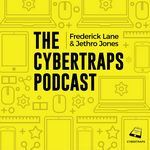 "The Cybertraps Podcast" is recorded live most Mondays at noon Eastern. You can watch the broadcast of the show on the Cybertraps Facebook page.
To get notifications of newly-released episodes, subscribe to "The Cybertraps Podcast" on Apple Podcast or on your podcast player of preference.
We welcome show topic and guest suggestions. Please contact me at FSLane3@cybertraps.com to pass along any ideas.
Interesting C4E Headlines for the Week of May 30, 2022
4 June 2022
Turkey
Keywords: #censorship #politics
---
US_California
Keywords: #solicitation #texting #Sprigeo
3 June 2022
India
Keywords: #educators #policies #attendance
---
Mexico
---
US_Maryland
Keywords: #SexualAssault #texting #sexting #CSAM #solicitation #photos #videos
---
US_New York
---
US_New York
2 June 2022
US / National
Keywords: #surveillance #privacy #SocialMedia #ArtificialIntelligence #algorithms #MisuseOfData
---
US_Arizona
Keywords: #SexualAssault #sexting #litigation #FailureToIntervene
---
US_California / National
---
US_California
Keywords: #SocialMedia #racism #FailureToIntervene #revenge
---
US_California
Keywords: #SexualAssault #sexting #Snapchat
1 June 2022
US / National
Keywords: #advice #boundaries
---
US / National
Keywords: #cellphones #smartphones #policies #safety #parenting
---
Keywords: #EdTech #Metaverse #VirtualReality #eduverse #privacy #cybersecurity
---
US_Arkansas
Keywords: #SexualAssault #solicitation #sexting #photos #videos #SocialMedia
---
US_Kansas
Keywords: #SexualAssault #solicitation #sexting #Safe2Tell
---
US_Kentucky
Keywords: #CSAM #ElectronicSexualAssault #voyeurism #videos #smartphone
---
US_Oklahoma
Keywords: #solicitation #sexting #photos #video #Snapchat #sextortion
31 May 2022
Australia
Keywords: #gender #photos #policies #SexualHarassment
---
Canada
Keywords: #SexualAssault #solicitation #CSAM
---
England
Keywords: #sexting #SexualHarassment #Facebook #SocialMedia
---
US / National
Keywords: #SocialMedia #surveillance #ThreatsOfViolence
---
US_Florida
Keywords: #SexualAssault #solicitation #sexting #photos #ObstructionOfJustice #threats #WhatsApp
---
US_Maryland
Keywords: #racism #ReviewBombing #SocialMedia #Yelp
---
US_Minnesota
Keywords: #solicitation #sextortion #Snapchat #Grindr #videogames #OnlineForum #chat #CSAM #photos #videos #ProjectSafeChildhood
---
US_New York / National
Keywords: #hacking #schools #cybersecurity #DataBreach #privacy #EdTech
30 May 2022
US / National
Keywords: #EdTech #SchoolSafety #emergency #alerts #wireless #network
---
US_Illinois
---
US_Minnesota
Keywords: #video #SocialMedia #racism #policies #discipline
---
US_Missouri
Keywords: #WebSite #politics #ThreatsOfViolence #SchoolSafety