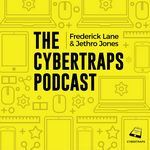 Cybertraps Podcast Episodes: Week of December 6, 2021
Cybertraps #101 — Youth Protection with Dr. Joaquina Kankam
Cybertraps #100 — Missed Opportunities and Four Deaths in Michigan [Live]
You can subscribe to "The Cybertraps Podcast" on Apple Podcast or on your podcast player of preference.
"The Cybertraps Podcast" is recorded live most Mondays at noon Eastern. You can watch the recording on the Cybertraps Facebook page.
---
Educators in India Face Steep Rise in Technostress
The challenges posed to educators by digital technology are felt globally. In mid-October, Cornell University helped document that conclusion by publishing a study entitled "Investigating Technostress Among Teachers in Low-Income Indian Schools." The report, which was authored by Drs. Rama Adithya Varanasi, Aditya Vashistha, and René Kizilcec, was published in the Proceedings of the Association for Computing Machinery on Human-Computer Interactions. Among its conclusions:
Nearly 60% of teachers felt burned out more than once a month, the researchers found, and half of those instructors also experienced burnout every week. Furthermore, the survey showed that 68% of these extreme emotions were due to technology-related stress from smartphone use – regardless of age, gender or school type.
Across India, teachers' lives have been transformed by an increasing reliance on personal smartphones. While the technology provides ready access to more learning materials, it has also become a leading factor in overall feelings of teacher stress and burnout.
The researchers identified several factors contributing to technostress that will be painfully familiar to educators in the United States: inconsistent policies established by schools, local authorities, and national government; the increasing difficult of keeping work from encroaching on personal time (particularly due to electronic communication tools); and the challenges of dealing with students who are too easily distracted by the devices they carry to school each day.
C4E Discussion Topics:
Schools Need to Evaluate the True Cost of New Technology. This report underscores the need for school districts to look beyond mere dollars and cents when weighing the cost of new technology. It may not always be possible to anticipate all of the social and emotional costs that new technology may impose but schools and their IT departments should make a good-faith effort to anticipate what they might be. In addition, schools should foster an environment in which educators can feel comfortable reporting emotional or social issues, regardless of the cause.
Educator Emotional Well-Being Needs to Be Supported. A global pandemic is shining a bright light on the need for better mental health protection and services not just in the United States but around the world. On its best days, teaching is a stressful job, but the last several years have made it immeasurably worse. Helping educators to cope with the stresses of their job (techno- or otherwise) is an important part of promoting a culture of cybersafety; far too many educators stumble or slide into serious cybertraps when they are dealing with emotional or psychological issues.
Jana Wiegand, "Smartphone use contributes to teacher 'technostress' in India," Cornell Chronicle, December 9, 2021 [ last accessed on 18 December 2021 at https://news.cornell.edu/stories/2021/12/smartphone-use-contributes-teacher-technostress-india ].
---
Instagram Messages Result in 14-month Jail Sentence for UK Teacher
James Hughes, a 27-year-old history teacher at St John's Catholic Comprehensive School (located about 20 miles east of London in Gravesend, Kent) was convicted in early December of sending sexualized messages to a female student on Instagram.
Prosecutor Francesca Levett told how [Hughes] began commenting on photos that [the student] had posted, calling her "cute".
"They began communicating over the internet and that chat turned into grooming," she said.
"Conversations started crossing the line when he talked to her privately how it was normal to want sex.
"He would call her 'gorge' – which was short for gorgeous – and told her that she looked beautiful. Those conversations then became explicit."
The prosecutor added that in one of the 'chats' he offered his 13-year-old victim pizza as a reward if she posed for him in a sexual way.
But when he realised he was going to be arrested he sent a request to her asking for her to delete all his sordid messages.
The judge sentenced Hughes to a 14-month jail sentence (suspended), ordered him to do 250 hours of unpaid work, and placed him on the Sex Offender's Registry for 10 years. In a somewhat unusual step, the judge also ordered Hughes to pay £500 to the victim's mother and £425 to the prosecution for court costs.
C4E Discussion Topics:
Educators Should Stay Off the Social Media Feeds of Students. It's difficult to come up with a sound pedagogical reason for educators to follow the social media feeds of their students. That's particular true for services like Instagram and Twitter, which allow people to follow any public accounts. At best, student social media feeds give educators access to information that can blur the primary relationship: student and teacher. At worst, as this case illustrates, a student's social media posts may tempt an educator into trying to establish a new and unprofessional secondary relationship.
Digital Communication Tools Steepen an Already Slippery Slope. Time and time again, these cases illustrate just how rapidly electronic conversations between educators and students can veer into unprofessional territory. This one appears to have descended particularly quickly; no educator should be commenting on a student's looks or appearance on social media. Public comments of that ilk are inappropriate enough, but non-public online chats about sexual matters are highly suspect and probably criminal.
Efforts to Obstruct Justice Almost Always Fail. It is really remarkable just how often educators (and others) try to cover up criminal behavior, typically by pleading with the students that they have groomed and/or assaulted. What perpetrators don't understand is that even if the student complies, the odds are extremely high that the evidence in question can still be recovered by one means or another:
through the use of computer forensics, which can often recover deleted content;
through examination of copies archived automatically to the cloud or manually recorded in photos or videos on a separate device;
by the testimony of a credible witness who saw the content before it was deleted; or
by examination of copies that the victim forwarded to some other person.
I have frequently cited Stewart Brand's 1984 admonition that "Information wants to be free." He was describing how the internet would be responsible for a precipitous drop in the cost of distributing information. But Brand perhaps unintentionally declared a deeper truth: that information has an organic quality that resists confinement. We are social animals for whom the sharing of information is deeply ingrained. That incontrovertible fact has been the downfall of many, many wrongdoers, and it will be ever thus.
Paul Hooper, "Former teacher from Gillingham admits sending Instagram sex messages to girl," Kent Online, December 9, 2021 [ last accessed on 18 December 2021 at https://www.kentonline.co.uk/medway/news/teacher-sent-sex-messages-to-girl-on-instagram-258898/ ].
---
Russian Teacher May Lose Job after Parents Object to Instagram Video
A 23-year-old teacher in Russia has been threatened with the loss of her job after complaints by parents about a video that she posted on Instagram. Viktoria Kashirini, a recent college graduate, was hired to teach language and literature to 11 and 12-year-olds attending School No. 1, an online private academy based in Moscow. But apparently, that's not her only job.
The erotic educator also has a side gig as a go-go dancer, which she claims doesn't interfere with her teaching career.
However, when Kashirina's students and their shocked parents spotted her NSFW video on Instagram, they quickly complained to school administrators.
[According to the New York Post, the clip "in unedited form — showed her stripping down to lingerie and touching herself while writhing on a bed and humping the floor."]
One student's mother sent Kashirina an angry message, which stated: "Please do not post such explicit videos, or close [your social media]. My daughter watches this and you are clearly gaining kudos — but not as a teacher."
Kashirina told a local news outlet that she has been working as a pole dancer for a number of years and did not intend the video to be seen by her students.
A school administrator, Kashirina said, told her that while she has "freedom of expression" to make the video, the school viewed the incident "as an excellent occasion to convey to all parents the moral principles that we adhere to."
C4E Discussion Topics:
Students Can Be Very Good at Finding Stuff Online. Given their enthusiastic use of social media and natural curiosity, it shouldn't be surprising that students will seek out the social media feeds of their teachers. If there are aspects of your life that you want to keep private, then don't put it on social media, or only do so when you can effectively limit who can see the contents of your feed. (For instance, it appears that Kashirina deleted her original Instagram account and has set up a new private account. That shift hasn't stopped her from acquiring nearly 5,000 followers in a fairly short time.)
Free Speech Has Never Meant Free From Consequences. It was a little surprising to hear that the administrators of Kashirina's school acknowledged her freedom of expression; Russia is not the first country that comes to mind when that principle is invoked. In the United States, of course, the right to free speech is constitutionally-protected by the First Amendment. But even in America, the right is not absolute; federal courts have repeatedly held that public schools and school districts can sanction educators if their speech causes disruption in the classroom or reduces the educator's effectiveness (and private schools have even greater latitude). For most schools, "effectiveness" includes the ability of an educator to serve as a moral role model. Every time you get ready to click "post" or "share," you should ask yourself whether the value of putting a particular comment, picture, or video online outweighs the potential harm it could do to your teaching career.
Social Attitudes Towards Sexuality Should and Will Change. This is squarely in the realm of editorial content, but I believe that over the next decade or two, social attitudes towards this type of activity, even by teachers, will soften. Much of that change will be driven by the extraordinary access that people (including children) have had to sexual content on the internet for the past thirty years and the extent to which people enthusiastically use their mobile devices to create personalized sexual content. Inevitably, the stigma will fade and hopefully with it, the harsh double-standard that causes female educators to be punished in disproportionate numbers for creating and sharing sexual content.
Andrew Court, "Teacher fired for sharing raunchy striptease video on Instagram," New York Post, December 8, 2021 [ last accessed on 22 December 2021 at https://nypost.com/2021/12/08/teacher-fired-for-sharing-striptease-video-on-instagram/ ].
---
From the Department of Inspiring Tweets:
---
US General Accounting Office Documents Rise in School Hostility
The Washington Post has a great summary of a recent report by the U.S. Governmental Accounting Office, in which the agency set forth the results of an investigation into the prevalence of hostile behaviors in American schools. The GAO's findings are not encouraging.
In a two-year period, from school years 2015-2016 to 2017-2018, attacks with weapons jumped 97 percent, according to the most recent data available. At the same time, hate crimes increased 81 percent and sexual assaults rose 17 percent.
The report offers no reason for the dramatic growth in attacks with weapons and hate crimes, but "schools are microcosms of their communities," Jacqueline M. Nowicki, GAO's director of education, workforce, and income security issues, said by phone.
For students and others, 2017 was a period of political upheaval and racial tension under President Donald Trump. That August, as students readied for a new school year, a white supremacist rally in Charlottesville led to the murder by car of Heather Heyer. In a defining moment of his presidency after the attack, Trump said "there's blame on both sides."
The report did find that the number of "hostile-behavior complaints" to the U.S. Department of Education's Office of Civil Rights (OCR) declined by 9 percent in the 2018-2019 school year and by 15 percent in 2019-2020. Unfortunately, much of that decline was attributed to a loss of confidence in the ability of OCR to effectively address civil rights violations on school campuses, with a corresponding decline in reports.
C4E Discussion Topics:
Cultivating a Culture of Cybersafety. It is a fundamental truth that if students do not feel safe, then they cannot learn effectively. Obviously, no school is an island, apart from the whole; it is not reasonable to expect that our educational institutions will be immune from the forces that are currently roiling our society as a whole. It is also unreasonable to think that any school can single-handedly reverse the corrosion of decency and civic spirit that we've all observed. But schools and school districts can educate the members of their school communities on the importance of safety in general and cybersafety in particular. Members of a community have a responsibility to each other and a shared interest in avoiding the kinds of harm that can flow from unchecked hostility. At the end of the day, a community can only successfully function if its members accept the proposition that we are all responsible for the health and safety of each other.
Confronting the Elephants (and Donkeys) in the Room. It is understandably tempting for schools to respond to reports like this by minimizing or even trying to eliminate discussion of political issues. There is no question that political polarization in the United States has contributed to the emotions and behaviors documented by the GAO. This will not be quickly or easily fixed but progress will only be made if educators are given the leeway to do what they do best: create opportunities for debate and discussion (in appropriate classes, of course) about the issues that are challenging the country.
Joe Davidson, "Students have faced a huge jump in 'hostile behaviors,' a new report finds. Attacks with weapons doubled." The Washington Post, December 6, 2021 [ last accessed on 17 December 2021 at https://www.washingtonpost.com/politics/2021/12/06/gao-report-students-hostile-behaviors-attacks/ ].